PCCHA Foal Nominations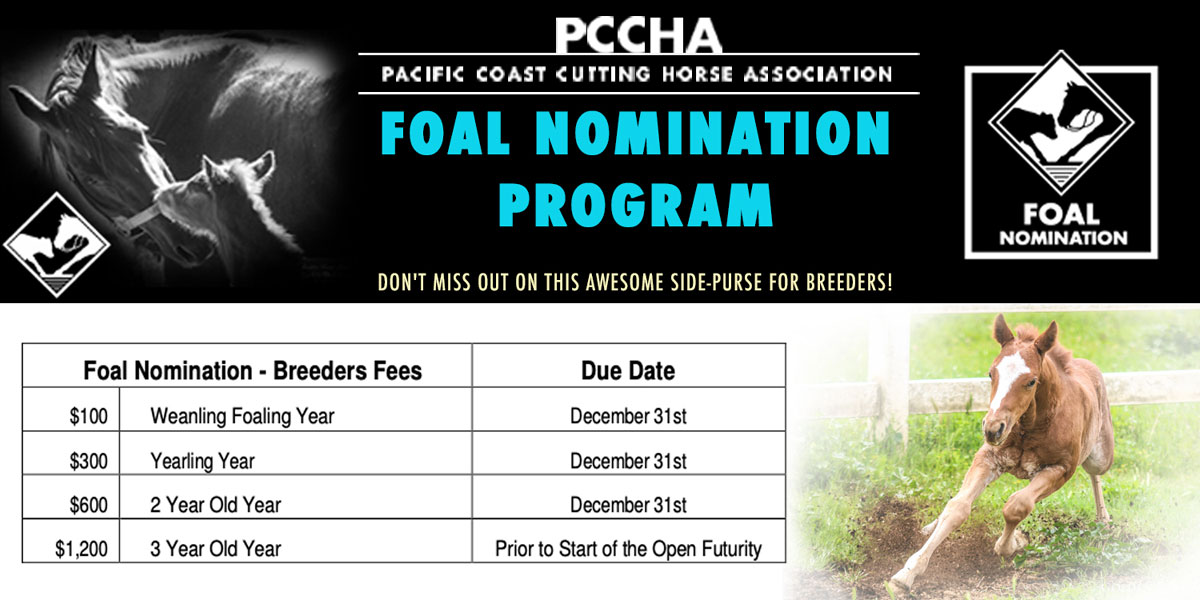 The PCCHA Foal Nomination Program was established starting with foals of 2012 and has grown in purse size since its inception. This side-purse pays out within the Open and Non-Pro Futurity classes at the PCCHA Futurity (This does not include the Super Futurity). Foal Nomination monies are paid to BOTH the nominator of the foal and to the current owner (if different); see complete rules below.
Click the icon below that corresponds with your foal's birthyear to check nomination:
Important recent Foal Nomination Program changes:
Starting with foals of 2018, foal nomination incentives will pay 50% to nominator and 50% to owner
NEW PCCHA lowered the nomination fees for 2-year-olds to $600 and for 3-year-olds to $1,200 to make it more affordable for those who have missed out on nominating or recently purchased a new prospect
Thank you for your interest and support of the Pacific Coast Cutting Horse Association!