Corporate Sponsors

Email:
sue@coyoterockranch.com
The excitement and satisfaction that come with ownership of a quality performance horse are undeniable. At Coyote Rock Ranch, we're driven by a passion for high-end cutting horses. That's why we're committed to breeding and raising well-bred quarter horses with the pedigree and care to become tomorrow's champions.
Located in the beautiful high desert country of Central Oregon, just outside of Redmond, in the small town of Terrebonne, Coyote Rock Ranch is a horse lover's paradise. Tucked away among the juniper-dotted hillside, surrounded by breathtaking mountain vistas and stunning rock formations, lies a secluded, serene oasis of green.
Here, broodmares and foals roam and graze on acres of irrigated pastures, and alfalfa and grass hay is grown.
This is the heart of our breeding operation, where top-performing broodmares are matched with proven sires, and future cutting horse champions are bred and born.
We are committed to quality in everything we do. Be sure to contact us if you'd like to learn more about our broodmares, agriculture and our prospects. We look forward to welcoming you to Coyote Rock Ranch.
---
---
---
---
Email:
info@holycowperformancehorses.com
Breeding, raising and showing quality performance Quarter Horses is our passion. Holy Cow Performance Horses LLC is dedicated to breeding quality working cow performance horses that are world class in their respective fields. Reined Cow horses, Cutting and Reining horses as well as all around working ranch horses are raised here at the facility.
---

Email:
sales@corebalanceus.com
Join the NEW generation.... Core Balance has a comprehensive line of equine supplements. Today's feeding program needs to parallel the increasing standards of competition. Core Balance products do just that. Using the highest quality ingredients with no fillers, binders or additives, Core Balance is a supplement line that is designed to provide your horse with peak health and performance.
---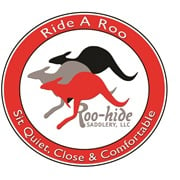 Email:
info@roohide.net
Handmade Roo-hide saddles are built on a foundation of fit, feel and function for horse and rider. Roo-hide is pleased to be an PCCHA sponsor and to support those who have helped Roo-hide succeed. We at Roo-hide are here to meet your saddle and tack needs with a high quality hand-crafted solution.
Please contact us at 1-877-Roohide (1-877-766-4433).
---

Cowan Ranch, LLC
---
Email:
Showenstine@prcity.com
The City of Paso Robles welcomes you to our community! We are so pleased you are here and we hope you will enjoy our hospitality during your stay. Exclusive to the PCCHA show attendees, we offer daily wine tasting and concierge service inside the Hospitality Barn during the Derby and Futurity and we also organize a wine tour during the Futurity. Please feel free to ask our Concierge to make dinner recommendations and reservations on your behalf, or to answer any questions you may have about Paso Robles. Thanks again for coming to Paso Robles.
---

Pacific Coast Journal is one of the most popular Quarter Horse publications in the nation. The Largest Names in the Quarter Horse industry advertise with us every month with excellent results. Riders, Trainers, and Breeders specifically pick up Pacific Coast Journal for our excellent articles and unique content we provide each and every month. Pacific Coast Journal is the official publication for the Pacific Coast Cutting Horse Association, plus we direct mail a copy to every member each month.

Why should you advertise in Pacific Coast Journal?
• Once a month advertising that keeps your budget in check
• The Lowest Rates on the West Coast for the largest amount distributed
• Largest Show distribution over any national magazine and we print more copies than most national magazines
• Distributed to most large feed and tack stores once a month throughout California, Arizona, Nevada, and Oregon.

Pacific Coast Journal is here to answer all your question and ready help you design a successful advertising plan while staying within your budget! Call today for free ad design 1-800-817-7259 or http://www.PacificCoastJournal.com .
---

Quarter Horse News is an award-winning semimonthly newsmagazine that has provided the most comprehensive and timely news and event coverage of the cutting horse industry for more than 30 years.
In addition to its print magazine, Quarter Horse News provides its readers with the most current news and information through its website, QuarterHorseNews.com, its free digital newsletter, the QHN Insider, and its social media channels such as Facebook at https://www.facebook.com/QuarterHorseNews.
Another invaluable resource is the Quarter Horse News Stallion Register. Published since 1998, the Quarter Horse News Stallion Register is the leading stallion resource guide for mare owners in the cutting horse industry. Mare owners can easily access the pedigrees, performance records and sire records for hundreds of stallions all in one place.
To start your subscription to Quarter Horse News magazine and to sign up for the free QHN Insider, visit quarterhorsenews.com.
---
JUSTIN INSURANCE is a leading insurer of performance horses and the official horse insurance of both the NCHA and the PCCHA. June McGee, the agency's managing partner, founded JUSTIN INSURANCE over 20 years ago and today with the help of her husband, Freddie McGee and a staff of knowledgeable agents, they provide both equine and farm and ranch coverage throughout the country. Justin Insurance and their underwriters, Great American Insurance Group, have been long time sponsors of the NCHA and JUSTIN INSURANCE is pleased to be able to extend it's support to the PCCHA. Although the main office of JUSTIN INSURANCE is located in Texas, both June and Freddie McGee maintain strong west coast ties. Freddie's work as an NCHA AAAA Judge and Aged Event Monitor frequently brings him to the west coast, and he and June spend summers and part of each spring at their second home on the California central coast. Their sponsorship of the PCCHA allows them to support their friends and clients on the west coast and "mix business with pleasure".

Justin Insurance is owned by a partnership that has had experience in the equine insurance industry dating back to 1931 when James Clay Ward founded The Clay Ward Agency in Paris Kentucky to insure thoroughbreds. Justin Insurance joined forces with Clay Ward in 2001 and created an agency that can now boast 100 years of combined experience in the equine insurance industry. June McGee continues to serve as the agency's managing partner. For information regarding a quote on either horse insurance or farm and ranch coverage, contact the office of JUSTIN INSURANCE at (800) 972-0272.
---

W-W began doing business in 1945 by designing and manufacturing quality livestock handling equipment that stockmen and horsemen everywhere would soon demand. W-W Livestock Systems continues to carry on the tradition of superior craftsmanship that earned them the reputation as the "World's Finest". W-W Livestock Systems has one goal in mind and that is you, the customer. Dedicated to providing safe, durable and efficient equipment, W-W is 100% confident their products will make your life easier each and every time you step in the saddle.
---

Email:
support@cowtrac.com
CowTrac Systems is committed to providing the most innovative, advanced and affordable mechanical cows to the Cutting Horse Industry. From our truly portable SideKick system with its integrated 18 volt rechargeable battery to the powerful CowTrac Ultima featuring state of the art technology with built in record/play capability completely controlled from horseback we have the right system to meet your training needs. All systems include smooth, quiet operation, state of the art digital wireless technology for responsive remote control and can be used with our universal mounting system. CowTrac systems are all equipped with Hard/Med/Soft stop selection and backed by our unconditional 2 year warranty. Whether you use a flag or our uniquely designed cow, this is the most effective method for teaching your horse to rate a cow, stop square, roll back and maintain correct position.
---