Corporate Sponsors

Follow along on our journey to create a fantastic whiskey! Ghostwood Distilling Co., ventures to bring not only a fine bourbon, but soon more options to help you Embrace the Unknown.
---
We are located in the heart of the premiere southwest Las Vegas valley, just minutes away from the famous Las Vegas Strip. Some of our many amenities include a 16-screen Century Theatre movie complex, 64-lane bowling center and a handful of restaurants that cater to all appetites and tastes. Our casino features a large selection of table games and the latest slot and video poker machines. Our distinctive hotel features spacious rooms and suites with 42-inch LED televisions, Point Plush mattresses and Wireless Fidelity throughout. A unique feature to this property is its Equestrian Center, which is the finest horse facility in the country. South Point also has a fabulous 400-seat showroom that features headliner entertainment and dancing to live bands on weekends. Stop by the South Point Hotel, Casino and Spa today, we are sure you will want to stay.

South Point Arena & Equestrian Center - http://www.southpointarena.com/
---

Trainers Gold Club
---
Email:
info@holycowperformancehorses.com
Breeding, raising and showing quality performance Quarter Horses is our passion. Holy Cow Performance Horses LLC is dedicated to breeding quality working cow performance horses that are world class in their respective fields. Reined Cow horses, Cutting and Reining horses as well as all around working ranch horses are raised here at the facility.
---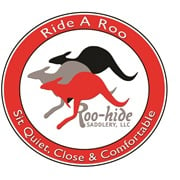 Email:
info@roohide.net
Handmade Roo-hide saddles are built on a foundation of fit, feel and function for horse and rider. Roo-hide is pleased to be an PCCHA sponsor and to support those who have helped Roo-hide succeed. We at Roo-hide are here to meet your saddle and tack needs with a high quality hand-crafted solution.
Please contact us at 1-877-Roohide (1-877-766-4433).
---

Cowan Ranch, LLC
---

Pacific Coast Journal is one of the most popular Quarter Horse publications in the nation. The Largest Names in the Quarter Horse industry advertise with us every month with excellent results. Riders, Trainers, and Breeders specifically pick up Pacific Coast Journal for our excellent articles and unique content we provide each and every month. Pacific Coast Journal is the official publication for the Pacific Coast Cutting Horse Association, plus we direct mail a copy to every member each month.

Why should you advertise in Pacific Coast Journal?
• Once a month advertising that keeps your budget in check
• The Lowest Rates on the West Coast for the largest amount distributed
• Largest Show distribution over any national magazine and we print more copies than most national magazines
• Distributed to most large feed and tack stores once a month throughout California, Arizona, Nevada, and Oregon.

Pacific Coast Journal is here to answer all your question and ready help you design a successful advertising plan while staying within your budget! Call today for free ad design 1-800-817-7259 or http://www.PacificCoastJournal.com .
---

W-W began doing business in 1945 by designing and manufacturing quality livestock handling equipment that stockmen and horsemen everywhere would soon demand. W-W Livestock Systems continues to carry on the tradition of superior craftsmanship that earned them the reputation as the "World's Finest". W-W Livestock Systems has one goal in mind and that is you, the customer. Dedicated to providing safe, durable and efficient equipment, W-W is 100% confident their products will make your life easier each and every time you step in the saddle.
---

Email:
support@cowtrac.com
CowTrac Systems is committed to providing the most innovative, advanced and affordable mechanical cows to the Cutting Horse Industry. From our truly portable SideKick system with its integrated 18 volt rechargeable battery to the powerful CowTrac Ultima featuring state of the art technology with built in record/play capability completely controlled from horseback we have the right system to meet your training needs. All systems include smooth, quiet operation, state of the art digital wireless technology for responsive remote control and can be used with our universal mounting system. CowTrac systems are all equipped with Hard/Med/Soft stop selection and backed by our unconditional 2 year warranty. Whether you use a flag or our uniquely designed cow, this is the most effective method for teaching your horse to rate a cow, stop square, roll back and maintain correct position.
---
---