Upcoming Shows - Schedule, Draws, and Results.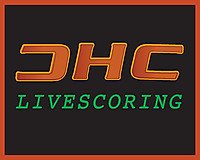 ATTENTION! CREDIT CARD SCAM -- If anyone calls you from the South Point asking about stalls, shavings, mats, etc. DO NOT GIVE THEM YOUR PERSONAL INFORMATION. Tell them you have already handled it through the PCCHA offices. The South Point will never ask you for credit card information over the phone!
Forms:
Futurity (3 yr) Entry Form
Cutting Stakes (4 yr) Entry Form
Classic/Challenge (5/6 yr) Entry Form
Payment Schedule
Stall Form
Rules & Regs
Aged Event Rules
Credit Card Authorization
Schedule

(updated 10.6.19)
SLOT LIST SELL (updated 10.4.19)
SLOT LIST BUY (updated 10.4.19)
OPEN CONFIRMATIONS (updated 10.1.19)
3 YEAR OLD NP / AM CONFIRMATIONS (updated 10.3.19)
CUTTING STAKES NP / AM CONFIRMATIONS (updated 10.3.19)
5/6 NP / AM CONFIRMATIONS (updated 10.3.19)
Top 100 Riders:
Open
Non-Pro
Amateur
Hotel Info:
PCCHA Futurity 2019
South Point Hotel & Casino
9/30/19-10/14/19
Code: PCC0930
Click here for online reservations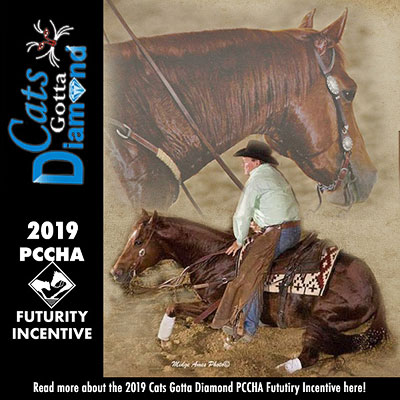 Click to view rules.
Thank you to Holy Cow Performance Horses
for your sponsorship!
---
Pacific Coast Cutting Horse Association. All rights reserved.
Site proudly designed and hosted by
Big Sky Internet Design