Cutters Caring and Sharing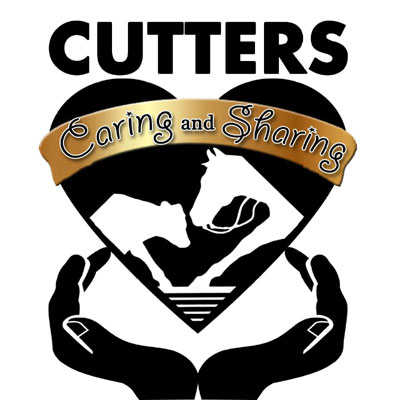 Mission:
The mission of Cutters Caring & Sharing (CC&S) is supporting the physical and social well being of the PCCHA members whose current livelihood depends on the cutting horse industry.
Purpose:
CC&S purpose is to help cutters and their families in need of assistance due to illness, accident, or other incident affecting their current livelihood. We are here to support and assist the PCCHA community members and their families experiencing a temporary hardship, and get them back into the cutting horse industry.
Our contributions take the form of monetary grants. The grant program will be administered by the West Coast Equine Foundation, whose mission is to support a variety of equine community programs and services. CC&S Grant funds will be secured through events and donations.
Guidelines
The application for a monetary grant should be submitted to the CC&S Committee. The recipients of our grants will be decided by the CC&S committee based on the criteria given in the Guidelines and Eligibility. The CC&S Committee meets monthly, and a response to the application may therefore take up to 6 weeks. Each grant will be determined on a case by case need by the CC&S Committee. CC&S may receive more requests than it is able to fund, and may not be able to accommodate all applications. Only one application per incident/illness will be accepted. If additional applications are received for the same incident or illness, the CC&S Committee reserves the right to not address the additional applications and a response may not be provided.
Eligibility
Before applying for a grant, please review the eligibility guidelines, to ensure that your application will be considered:
You must have experienced an illness, accident, incident (or the like) that is affecting you or your family's livelihood.
The majority of your livelihood must depend on the cutting horse industry.
You must have been a PCCHA member in good standing for the prior 2 years from time of grant consideration.
The grant allowance must be needed for you or your family to return to the cutting horse industry in the PCCHA regions which includes Arizona, California, Colorado, Idaho, Montana, Nevada, Oregon, Utah, Washington, Wyoming, and New Mexico.
Forms:
Click here for the Request for Grant Form
Click here for the Grant Approval Signature Form
Please submit your application to:
Cutters Caring & Sharing
C/O Murieta Equestrian Center
7200 Lone Pine Dr,
Rancho Murieta, CA 95683
cutterscaringandsharing@gmail.com