Latest News!
Meet the candidates for 2021 PCCHA Vice President

Dear PCCHA Members:

I am very honored to have been asked by the nominating committee of the PCCHA to run for Vice-President. I believe my experience has served me well and gives me the expertise to progress through the ranks of the PCCHA. I currently serve as President of the NRCCHA and have served in such capacity for several years. I am actively involved in producing and organizing all of our cuttings as well as announcing our shows and PCCHA's Road to Reno. I recently had the distinct honor of being appointed to fill Jerry Louie's position as a Director at Large of PCCHA after his passing and am up for re-election for that seat as well. My experience with NCHA is a former Board of Director for Nevada and currently sit on the Amateur Committee. I am also Past president of the Western Nevada Cutting Horse Association. My profession has allowed me to very successfully manage my own law firm for over 23 years and have been President and served on many boards in the legal community as well. I believe my experience gives me the proper skill set to eventually preside over the PCCHA. Thank you for your consideration in checking the ballot box for me in the upcoming election.

Sincerely, Kathy Breckenridge

---

Dear PCCHA Members:

My name is Ruben Mageno and I am honored to be running for PCCHA Vice President in 2021. Most of you know me, as I have been involved in this great sport of cutting for over 40 years. I have enjoyed every aspect of the sport as a trainer, coach and show producer. In the past 6 years I have applied my valuable experiences towards serving you, the membership, on the Board of Directors as well as the Executive Committee. I am familiar and understand the mechanics of the Association and am ready to apply this knowledge towards the Vice Presidency. Keeping our Association healthy is of great importance to me! I appreciate your support and consideration.

Sincerely,
Ruben Mageno
---
---
PCCHA Year End Standings only a few shows left to Qualify!
---
The New PCCHA Regional Finals Races
are coming down to the Wire! Some Great News - The South Point Equestrian Center will be hosting the First PCCHA Regional Finals during their February 2021 Mane Event!
Remember - the top 5 in each region will be invited to the Regional Finals. If you cannot attend or you qualify in more than one region you will be asked to choose the region you wish to represent, then we will move down the list to fill all 15 spots.
More Information on sponsors and awards to follow!
---
PCCHA Introduces our New Regional Finals Program
Click here for the link to see our great information video
---
Headlines
NEW!
The PCCHA Online Store
---
Listing of PCCHA Subscribed Stallions
BET HESA CAT, CATS FULL MOON, CATS GOTTA DIAMOND, CATS MERADA, CD DIAMOND, CD LIGHTS, CD ROYAL, DUAL R SMOKIN, DUAL REY, DUAL SMART REY, FLO RIDER, FORTUNE BEND, GUNNATRASHYA, HALREYCIOUS, HIGH BROW CAT, HIGH BROW CD, HIGH BROW JACKSON, HOTTISH, HYDRIVE CAT, IM COUNTIN CHECKS, KIT KAT SUGAR, LIL CATBALOO, METALIC AL, METALLIC CAT, MYLANTA LENA, ONE TIME PEPTO, ONE TIME ROYALTY, PEPTOS STYLISH OAK, RASCAL CATS, ROCKIN W, SDP JOKER, SHALIKOS SITTINGBULL, SMART STEADY DATE, SMOOTH AS A CAT, SPOTS HOT, STUNNED, THAT SLY CAT, THIRD CUTTING, THOMAS E HUGHES, TOMCAT CHEX, TR DUAL REY, WBR TWICE AS NICE, WILDS MY THING, WOODY BE TUFF, WR THIS CATS SMART
---
Renew or Purchase Membership Online!
---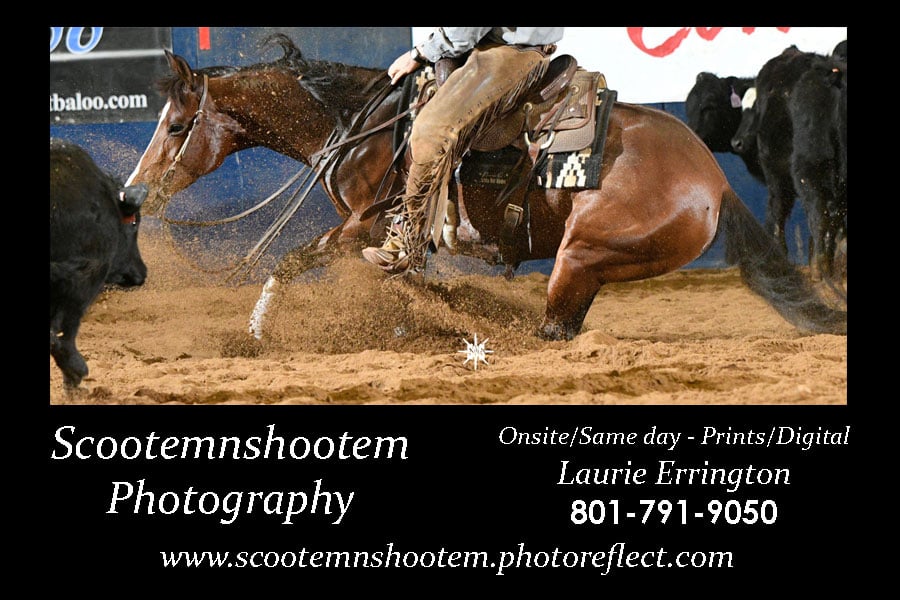 ---
Latest and Greatest News
Current Standings :
11/15/2020 - Tentative Final Standings!
Please check with Debbie - dmcgregor@pccha.com and make sure you hold a current membership. You could be in the standings and not be a current member. FRIENDLY REMINDER! NM (Non Member) by your name means you need to call the office and renew your membership! March 1st is the end of the membership grace period. Thank you!
---
Credit Card Authorization Form
---
---
November Issue of the Pacific Coast Journal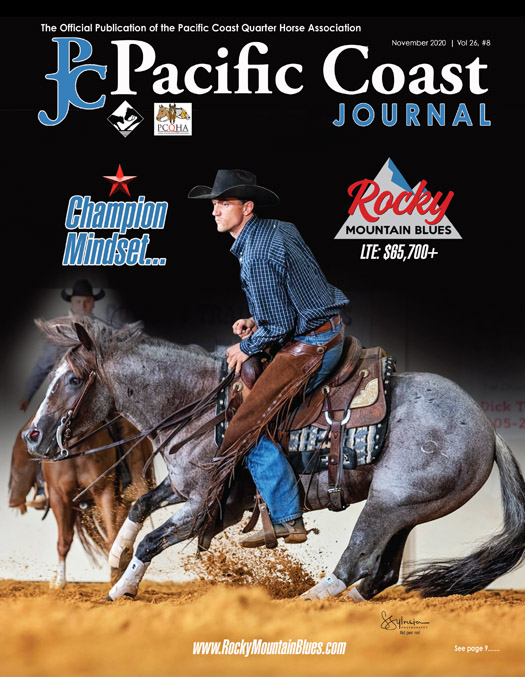 ---

Automatic PCCHA Updates via Text Message
To receive text message updates regarding payment deadlines, show info, etc.
Text PCCHA to 31279
---
PCCHA TV
McAlister Assets & RCR Rail Co.
PCCHA Cutting On The Coast