Latest News!
ALL UPCOMING EVENTS:
---
For more information on a PCCHA Program or Event, click on the matching icon.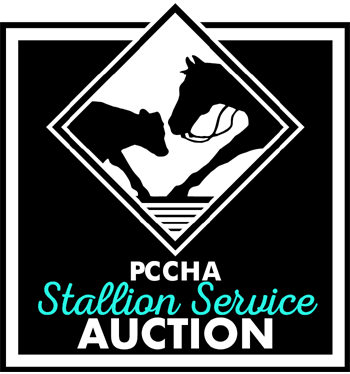 ---
The Mission of the PCCHA is to promote the heritage of the legendary cutting horse in the Western U.S., for generations to come. On behalf of Pacific Coast Cutting Horse Association, our Board of Directors, Sponsorship Committee and Staff, we'd like to take this opportunity to invite you to participate in our 2022 Platinum Club or Silver Sponsor Program.
---
Affiliates and Show Producers!!
Now is the time to apply for the 2022 Cowan Ranch and/or Youth Invitational Qualifiers!!!
Cowan Ranch Saddle Series Application
Youth Invitational Qualifier Application
---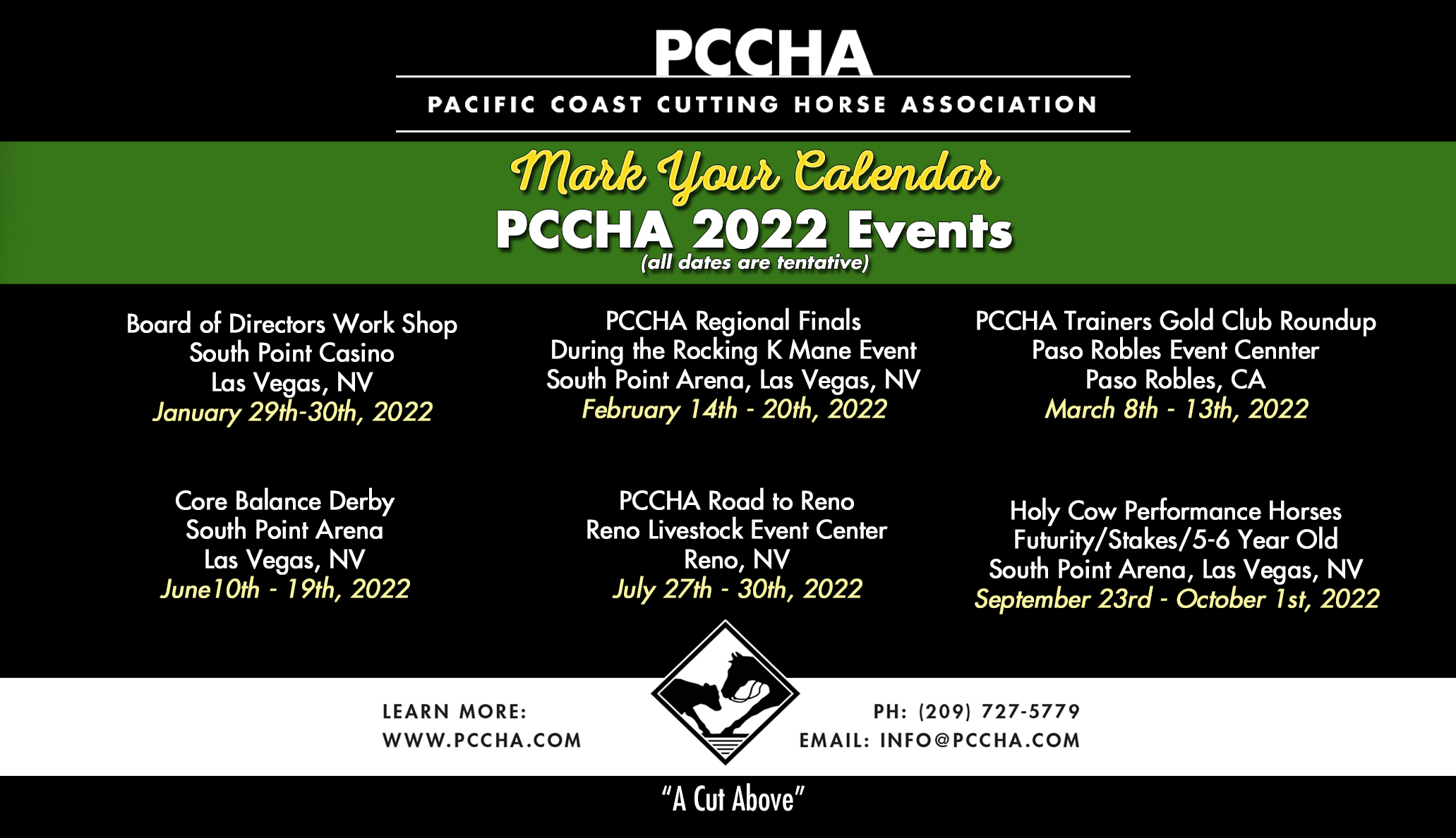 ---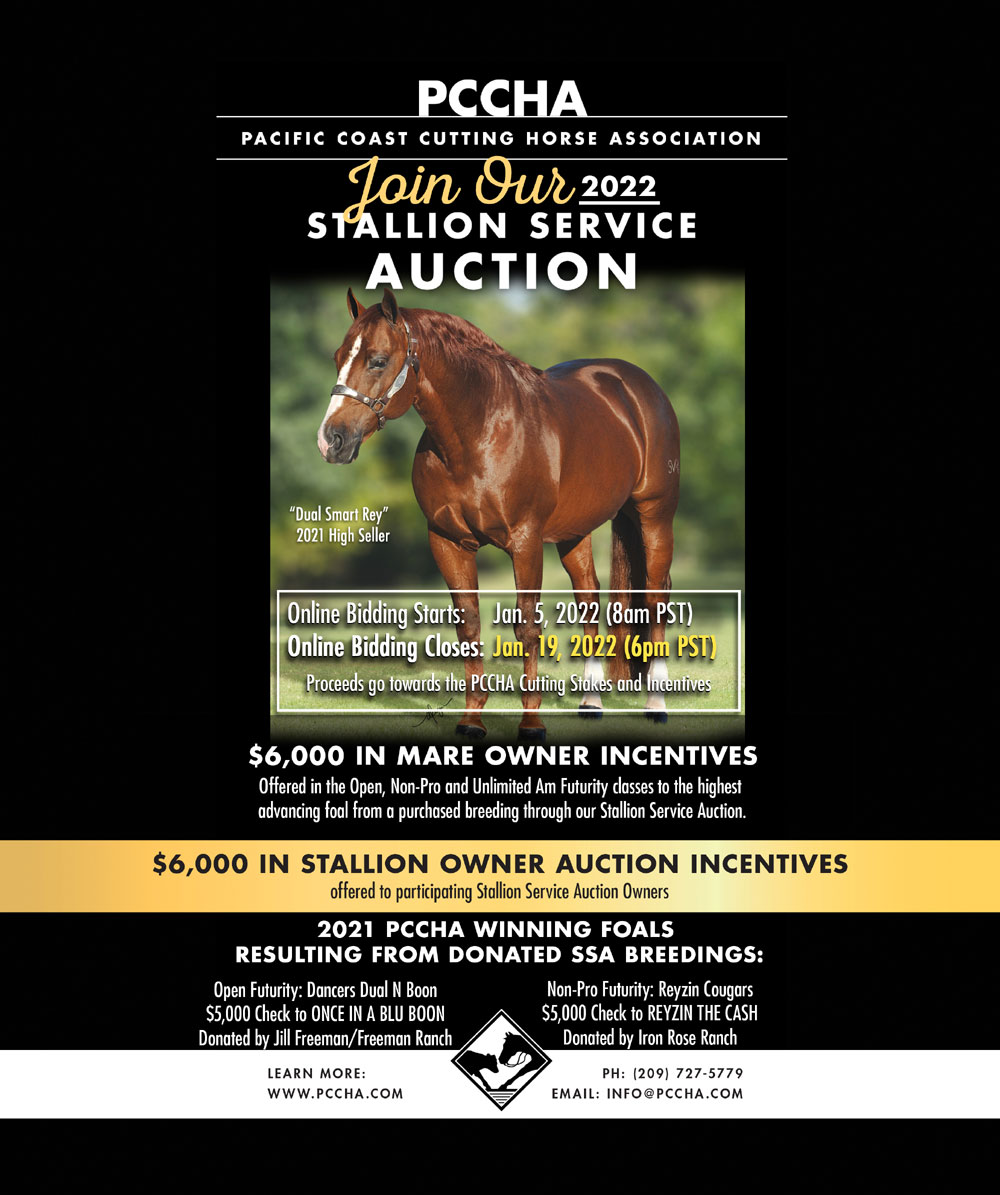 ---
Headlines
Work Shop 2022
BOOK YOUR ROOM FOR THE PCCHA WORKSHOP
January 29th and 30th, 2022
South Point Hotel & Casino, Las Vegas, NV
Room Code: PCC0128; Toll-free number to Room Reservations is 1-866-791-7626
click here for details
---
Listing of PCCHA Subscribed Stallions
BET HESA CAT, CATS FULL MOON, CATS GOTTA DIAMOND, CATS MERADA, CD DIAMOND, CD LIGHTS, CD ROYAL, DUAL R SMOKIN, DUAL REY, DUAL SMART REY, FLO RIDER, FORTUNE BEND, GUNNATRASHYA, HALREYCIOUS, HIGH BROW CAT, HIGH BROW CD, HIGH BROW JACKSON, HOTTISH, HYDRIVE CAT, IM COUNTIN CHECKS, KIT KAT SUGAR, LIL CATBALOO, METALIC AL, METALLIC CAT, MYLANTA LENA, ONE TIME PEPTO, ONE TIME ROYALTY, PEPTOS STYLISH OAK, RASCAL CATS, ROCKIN W, SDP JOKER, SHALIKOS SITTINGBULL, SMART STEADY DATE, SMOOTH AS A CAT, SPOTS HOT, STUNNED, THAT SLY CAT, THIRD CUTTING, THOMAS E HUGHES, TOMCAT CHEX, TR DUAL REY, WBR TWICE AS NICE, WILDS MY THING, WOODY BE TUFF, WR THIS CATS SMART
---
NEW!
The PCCHA Online Store
---
Renew or Purchase Membership Online!
---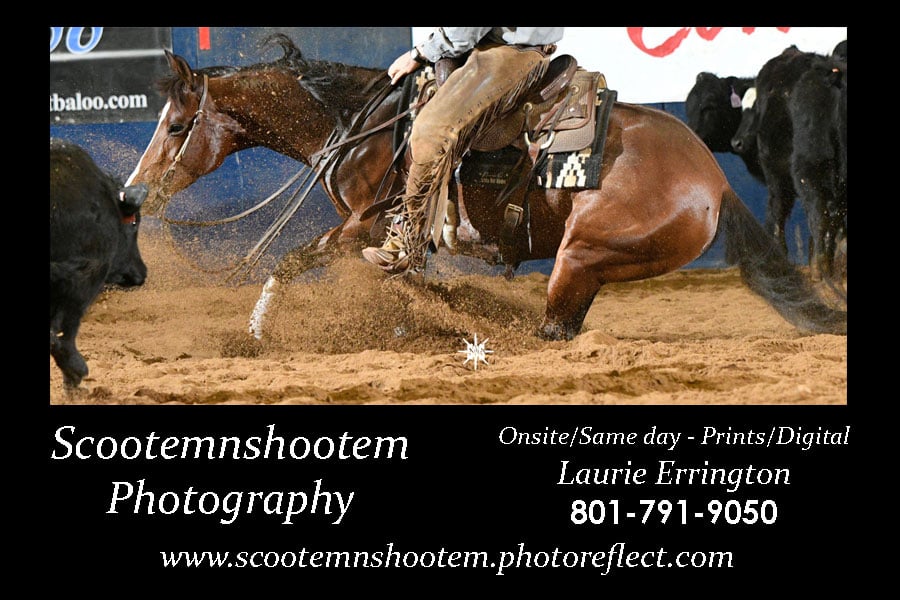 ---
Latest and Greatest News
TENTATIVE FINAL STANDINGS - ANY QUESTIONS? Email Debbie - Dmcgregor@pccha.com
11/14/2021
Please check with Debbie - dmcgregor@pccha.com and make sure you hold a current membership. You could be in the standings and not be a current member. FRIENDLY REMINDER! NM (Non Member) by your name means you need to call the office and renew your membership! March 1st is the end of the membership grace period. Thank you!
---
Credit Card Authorization Form
---
January Issue of the Pacific Coast Journal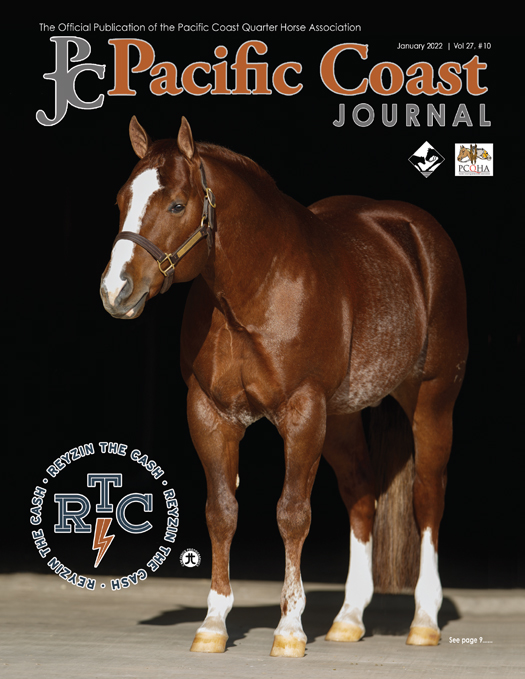 ---

Automatic PCCHA Updates via Text Message
To receive text message updates regarding payment deadlines, show info, etc.
Text PCCHA to 31279
---
PCCHA TV
McAlister Assets & RCR Rail Co.
PCCHA Cutting On The Coast