Latest News!
ALL UPCOMING EVENTS:
---
For more information on a PCCHA Program or Event, click on the matching icon.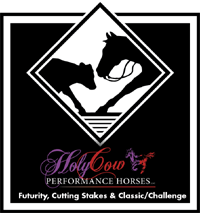 Click for information and forms.
---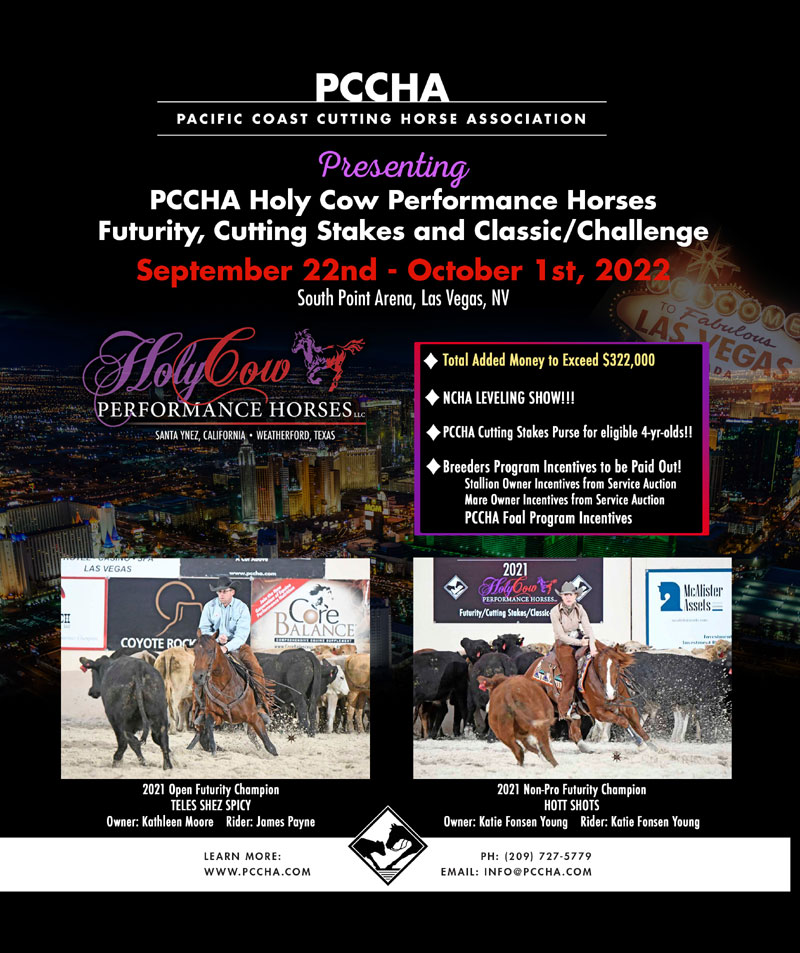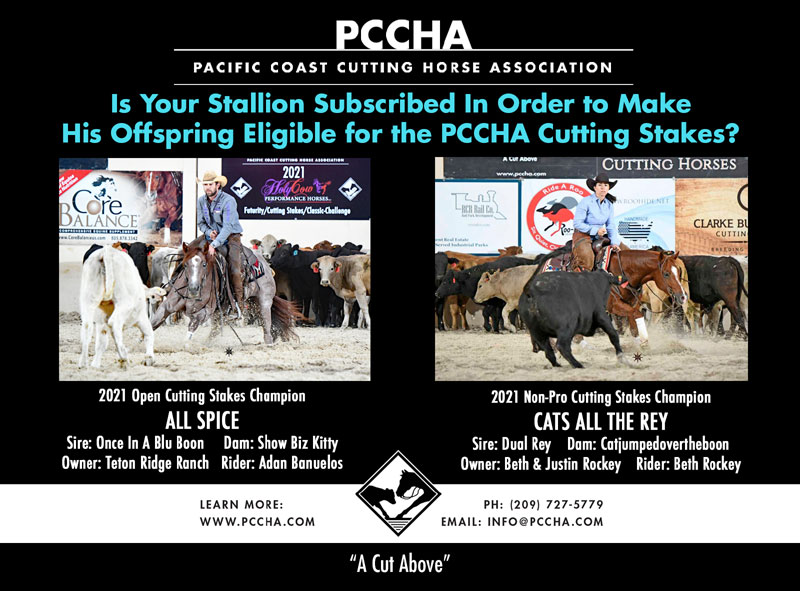 ---
CONGRATULATIONS TO THE 2022 ROAD TO RENO CHAMPIONS!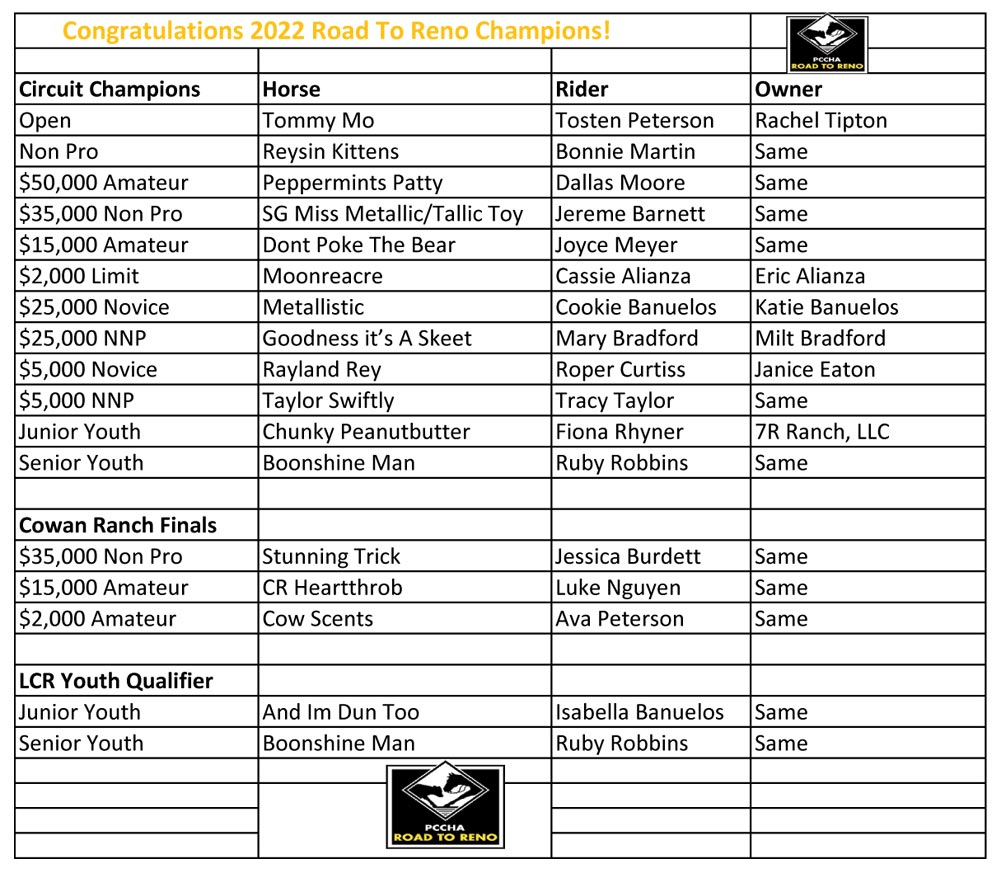 ---
The Mission of the PCCHA is to promote the heritage of the legendary cutting horse in the Western U.S., for generations to come. On behalf of Pacific Coast Cutting Horse Association, our Board of Directors, Sponsorship Committee and Staff, we'd like to take this opportunity to invite you to participate in our 2022 Platinum Club or Silver Sponsor Program.
---
Headlines
Ed & Modine Smith Sportsmanship award
Nominations due by August 25,2022!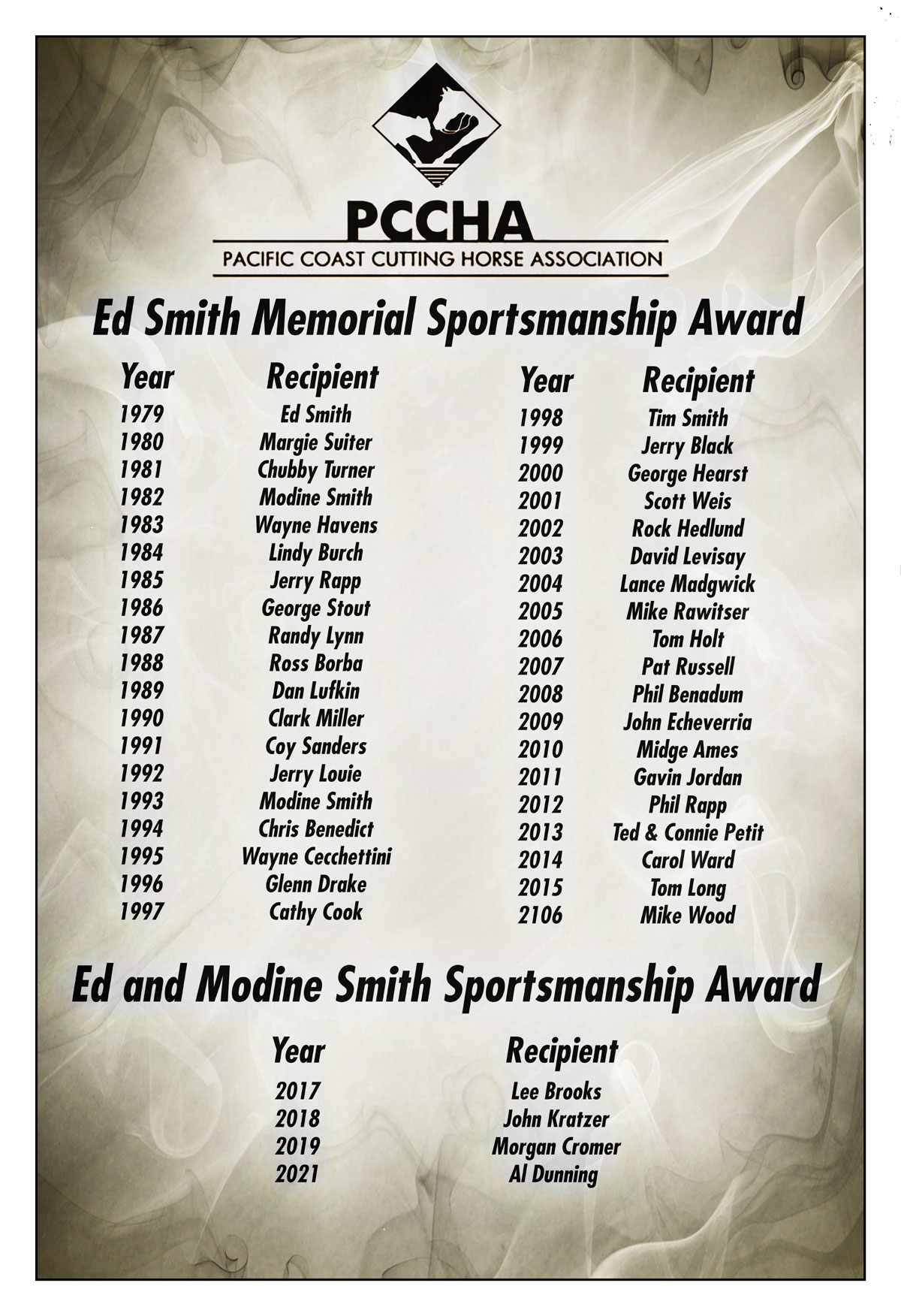 Click here for Rules & Nomination Form
---
HALL OF FAME NOMINATIONS DUE BY AUGUST 25!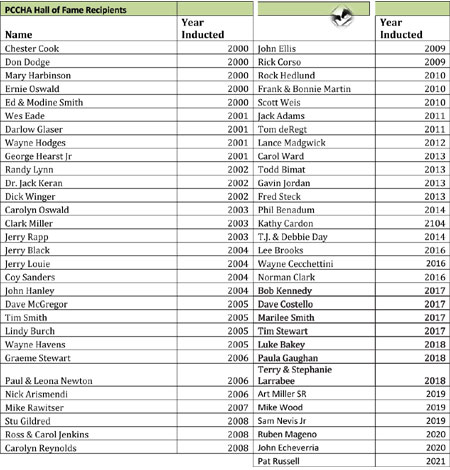 Click for info/nomination form
---
NEW! PCYCHA Newsletter!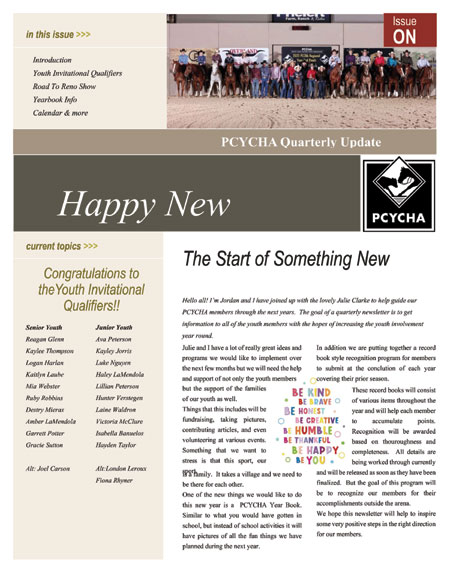 Click to view
---
NEW!
The PCCHA Online Store
---
Renew or Purchase Membership Online!
---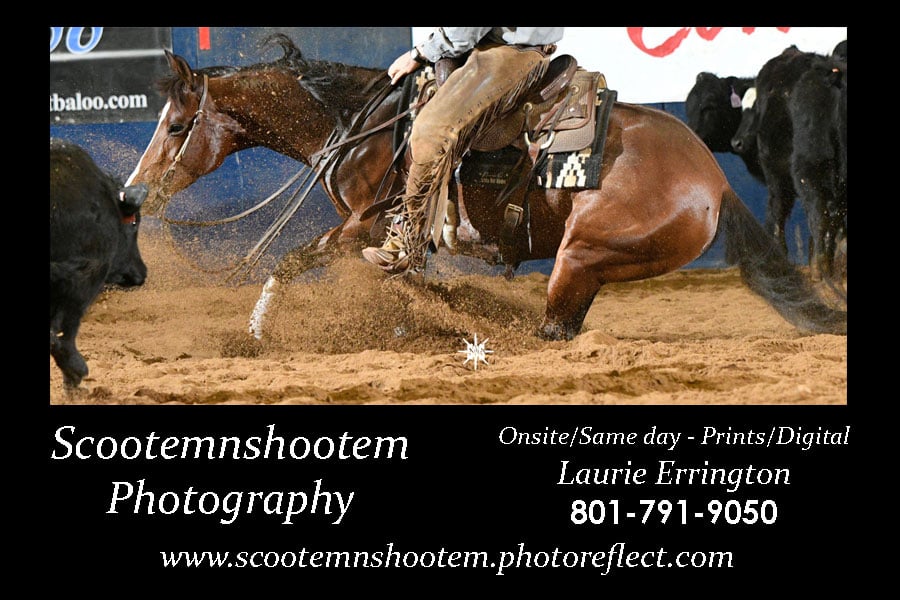 ---
Latest and Greatest News
2022 "Top Ten" Standings Through 7/31/22. NM- Means Current Non Member. Please make sure you have a Current PCCHA Membership!! All names with a "NM" next to it will be removed from the standings on May 1st. If you are unsure, email Debbie Dmcgregor@pccha.com.
Please check with Debbie - dmcgregor@pccha.com and make sure you hold a current membership. You could be in the standings and not be a current member. FRIENDLY REMINDER! NM (Non Member) by your name means you need to call the office and renew your membership! March 1st is the end of the membership grace period. Thank you!
---
Credit Card Authorization Form
---
August Issue of the Pacific Coast Journal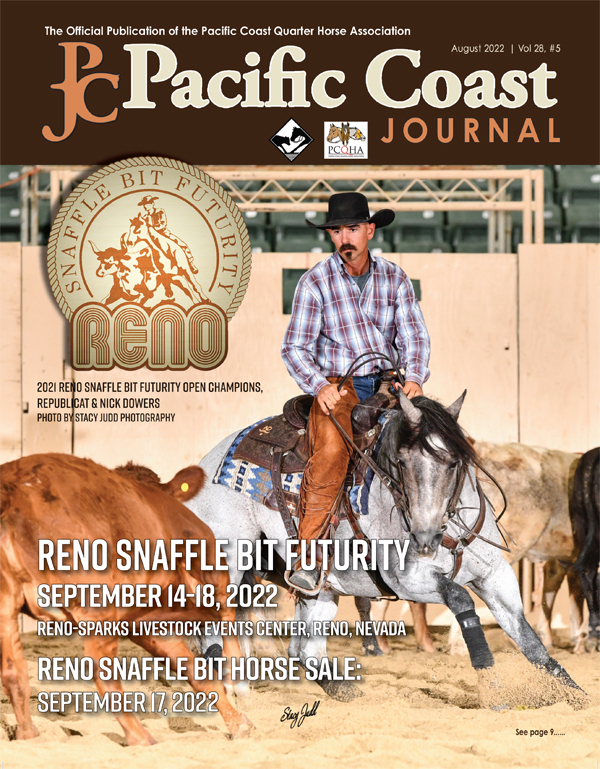 ---

Automatic PCCHA Updates via Text Message
To receive text message updates regarding payment deadlines, show info, etc.
Text PCCHA to 31279
---
PCCHA TV
McAlister Assets & RCR Rail Co.
PCCHA Cutting On The Coast